Bingo game rules explanation
Luckily, bingo game rules are not that difficult to learn. We will give you an explanation of the bingo game rules. Read them, and you'll be able to play bingo in no-time.

Bingo Variations
In online bingo there are two different variations; 75 ball bingo with a 5x5 card and 90 ball bingo with 9x3 bingo field. We'll explain bingo rules for both versions of bingo.
75 Ball bingo rules
The game rules of 75 ball bingo are mostly the same as you might know from big bingo halls. You play with bingo cards with a 5x5 matrix. The center box has already been given away for free. So there're 24 boxes to fill on this bingo card.
The B column consist of numbers 1-15
The I column consist of numbers 16-30
The N column consist of numbers 31-45
The G column consist of numbers 46-60
The O column consist of numbers 61-75
The explanation of the game is simple. The balls fall one by one. In classic live bingo, the game leader takes the balls out of the bingo wheel and calls out the number on the ball. The player looks for the number on his bingo card, and if it's there, the player crosses out this number or places a chip on the square with that number. If every number on the card has been called out and crossed out, the player yells 'bingo' to indicate his card or line is full.
Playing online bingo is even easier, because the boxes are crossed out automatically, and prizes are given automatically. This way you have more time to chat with your fellow players and friends in the bingo chatroom. This is after all what bingo has always been about: socializing while playing a game of bingo.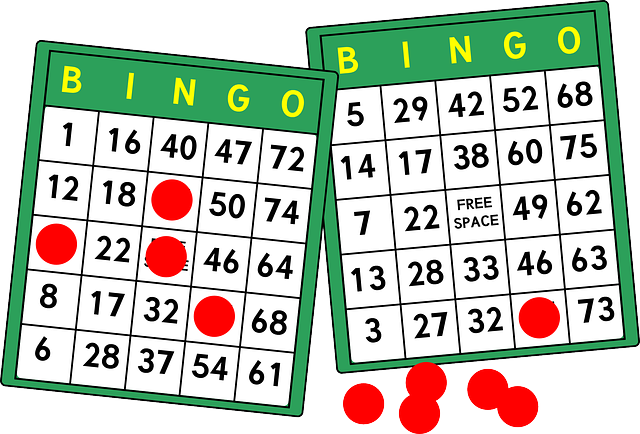 Winning in 75 ball bingo
In 75 ball bingo, you can win prizes for the first winning line, second, third and fourth winning line (which will all reward you with the same prize). If you are the first to complete the whole card you'll win the grand prize for this round. Plus: you can win bingo jackpots! The player with a full bingo card in less than 48 fallen balls wins the room jackpot. The progressive jackpot is for the player with a full bingo card in less than 42 fallen balls.
Bingo game with a pattern
There's a 75 ball bingo game variation where you need to cross out numbers in a special pattern in order to win. Because you don't always recognize the patterns while playing with multiple cards, this bingo game is very enjoyable. Sometimes you win without knowing!
90 Balls bingo game rules
Bingo rules for the 90 ball version are slightly different. However, this is the most popular version of bingo. The goal in this game is to get a full bingo card. Each bingo card contains a total of 15 numbers, 5 numbers in each row. If you are the first to complete a full bingo card, you'll win first prize!
Winning in 90 balls bingo
In most 90 balls bingo, there are three standard prizes to win. The player who completes a line first, wins a small prize. The person who is the first to complete two winning lines, wins a slightly bigger prize. You can win larger amounts of money with a full card. The player who gets a full card first, wins the grand prize. This player can also win the jackpot, if he or she completed the full card within 40 fallen balls. If it's within 32 fallen balls, there will be an even bigger jackpot waiting!
How many bingo cards do you have to buy?
If you're playing online bingo, it's wise to always buy as many bingo cards possible. This will immediately increase your winning odds. So don't play on a limit that's too high, this way you can keep playing. You can buy bingo cards for very low prices. This keeps the game fun and enjoyable.
So far for bingo rules, next: strategy!
Yes, bingo rules are very, very simple. But bingo is more than just a lucky gamble. Did you know there actually is such a thing as a bingo strategy? We've already given you a hint above. Learn more on Bingo Strategy!