Bingo Strategy
A bingo strategy, does that even exist? The answer is yes! Of course, you don't have any influence on the numbers that are selected, and you don't have to make choices like in blackjack, so you won't find any tactics or huge strategies there.
What is a bingo strategy?
What is a strategy anyway?
A strategy is possible if you have the ability to make choices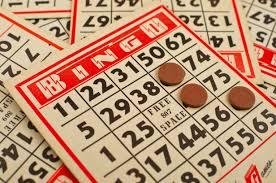 So, when is the moment you make a choice in bingo? Right! When buying your bingo cards. This is your only bingo strategy: make sure your lucky numbers are on the card, but also make sure to increase your odds to win. If you're with a limited number of people, you can drastically increase your winning odds, by simply buying more cards. If there are 50 players, with one card each, you have 2% chance of winning. If you buy another card, you'll double your chances!

Play wisely
Always keep it entertaining for yourself and only play with money you can miss. Responsible gaming it is! And remember: bingo is very much a social game. That's why it is even more fun, when playing online, to be able to talk to other players. Try out one of the casinos with chatrooms. Have fun!
Play bingo for free
Ready to try your luck? Play bingo for free at our website!